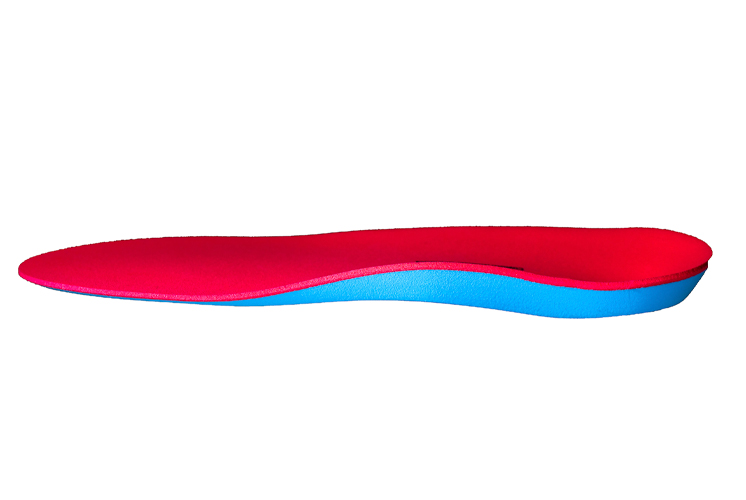 Custom Orthotics
I am a certified technician of FASTECH orthotics being trained under the founder Glenn Cumberland.  The benefits far out weight the pain and discomfort you get from: heel pain, arch pain, bunions & calluses, knee pain, lower back strain, shin splints, flat feet, leg length difference. Additional benefits are cushions and supports the foot, improves postural stability, reduces foot and leg fatigue, distributes weight evenly, improves balance and control.
FASTECH CUSTOM FOOT SUPPORT
What do your feet do for you every day?  They give you the needed mobility and support you need for work and play. They are the foundation of your body, so they suffer the most physical stress day in and day out.
What causes the most foot pain? It is the result of faulty alignment and function of the bones and muscles of your feet. A person has approximately 26 bones in each foot, which is 26 ways of stress if out of place or stress put on them the wrong way while we are moving forward when we walk.
When we walk more than 208 muscles are used. These muscles exert their effect on the knees, hips, lower back and all the bones holding your body upright. That makes it not surprising that many knees, hips and back pains are a result of poor functioning feet.  That is why orthotics can help correct this and help with pain alleviation.
WHAT ARE FASTECH CUSTOM ORTHOTICS?
It is a directly formed supportive device made specifically for your feet only, when worn in shoes, positions the feet in proper biomechanical alignment.  They are made to the specific contours and structural characteristics of your feet, they are not a one support fits all device.
WHO NEEDS CUSTOM ORTHOTICS?
Everyone benefits from proper foot support, so everyone will benefits.  If you suffer from foot, planter fasciitis, shin, knee, hip or back pain you specifically will greatly benefit from custom foot orthotics.  You don't need to have a problem to feel the immediate benefit from more comfort.  Age, wight and activity create a need for better foot support.  Don't wait until you have a problem, think preventative to avoid potential problems.
HOW CAN FASTECH ORTHOTICS HELP ME?
The orthotics supports the foot and ankle during weight – bearing, which aligns the joints within the foot providing stability and comfort.  This allows for more normalized weight distribution, significantly reducing pain and discomfort.
WHY IS FASTECH CUSTOM ORTHOTICS SO SPECIAL?
They are made from the most supportive and shock absorbing material available.  These  orthotics  are in use today in every major professional sport and in over 50 top college athletic programs.  They have proven successful for over 20 years.
DO FASTECH ORTHOTICS REGUIRE SPECIAL SHOES?
No, but the better the shoe, the better they will work.  One way to look at it is the orthotics supports the foot while the shoe supports the foot and orthotic.
The orthotics can be made to fit easily in most shoes, shoes with a removable insole is the best as this becomes your new insole.  Walking shoes are a good example of this.  A thinner insole can be made for dress shoes also.
It takes less than an hour on average to have you custom orthotics made.  So you walk in the office and in an hour you walk out with comfort for your feet.
Special needs may require the use of the in-house service of FASTECH labs.  This will add addition time, but the turnaround is very efficient.