we specialize in neuromuscular massage
Neuromuscular therapy consists of alternating levels of concentrated pressure on the areas of muscle spasm. The massage therapy pressure is usually applied with the fingers, knuckles, or elbow. Once applied to a muscle spasm, the pressure should not vary for ten to thirty seconds.
At Body Connection, there is a strong focus on working with those experiencing muscular discomfort and pain. Neuromuscular Therapy (NMT) – sometimes referred to as clinical massage or medical massage – is an effective and well-recognized means of providing relief from soft tissue pain problems.
Many health-related conditions and sports, automobile and work-related injuries respond well to this form of therapeutic massage, including:
Low back pain
Sciatica
Migraines & tension headaches
Neck & shoulder pain
Whiplash
Carpal tunnel syndrome
Tendonitis
Sprains & strains
Arthritis
Plantar fasciitis
Rotator cuff injuries
Frozen shoulder
Temporomandibular joint (TMJ) dysfunction
Shin splints
Iliotibial (IT) band syndrome
Knee pain
Neuromuscular massage therapy is a specialized form of manual massage in which digital pressure and friction are used to release areas of strain in a muscle. Strain areas are called tender or trigger points, and they tend to be the cause of ongoing muscular pain symptoms. These trigger points are small areas of the muscle in which there is a contracture of tissue, and the lack of blood and nutrients in that area causes an inability for that muscle to relax. The area is hypersensitive and can cause pain, fatigue, and weakness in the muscle. Trigger points can lead to referral pain, which refers to a phenomenon in which areas far away from the trigger point experience sensations of pain, tingling or numbness.
Neuromuscular massage therapy involves applying alternating levels of concentrated pressure to the trigger point – usually using the fingers, knuckles or elbow. Once applied, the pressure should not vary for 10 to 30 seconds.
Massage Therapy Can Reduce Muscle Pain
Muscles that are in spasm will be painful to the touch. The pain is caused by ischemic muscle tissue. Ischemia means the muscle is lacking proper blood flow, usually due to the muscle spasm. This in turn creates the following undesirable process:
• Because the muscle is not receiving enough blood, the muscle is also not receiving enough oxygen
• The lack of oxygen causes the muscle to produce lactic acid
• The lactic acid makes the muscle feel sore following physical activity.
After the muscle is relaxed through massage therapy, the lactic acid will be released from the muscle, and the muscle should start receiving enough blood and oxygen. The pressure of the massage should alleviate the muscle spasm. At this point, it is extremely important to communicate with the massage therapist regarding the pressure – whether the pressure is too much, too little, getting better, getting worse. The therapist should listen and respond accordingly. The massage therapy pressure should never be overly painful. In fact, most people describe the pressure as "good pain". The most effective type of massage therapy for lower back pain is neuromuscular therapy. Neuromuscular therapy is also called trigger point myotherapy. The American Academy of Pain Management recognizes this form of massage therapy as an effective treatment for back pain caused by soft tissue injury (such as a muscle strain).
What health problems can massage therapy help?
Studies have shown that massage can be effective to relieve symptoms and side effects of treatment for several conditions, including:
• Back pain
• Headache
• Osteoarthritis
• Cancer
• Depression
Ask your doctor before using massage for any health condition, though.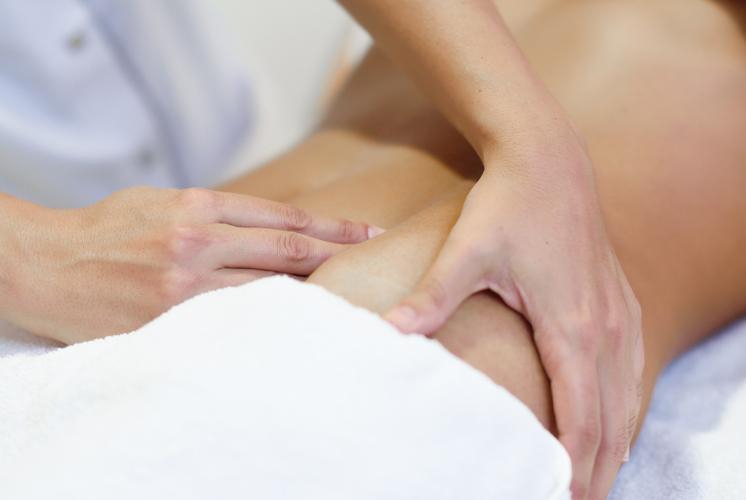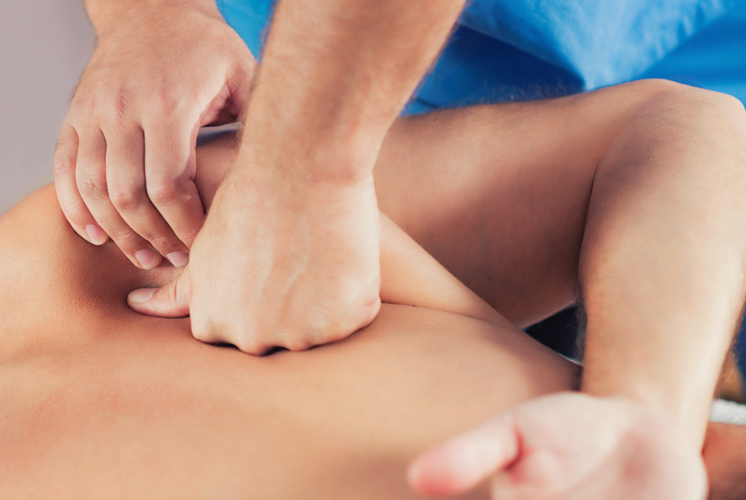 Neuromuscular Massage
A deep tissue massage is a form of massage that is generally used to address muscle aches and pains associated with daily stress. Deep tissue massage is usually administered on an on-off basis whenever a client decides they need a bit of extra relaxation and rest. Neuromuscular massage techniques, on the other hand, are medical in nature. The manual therapy techniques are highly-specialized and are designed to correct pain and movement dysfunction by treating trigger points, muscle adhesions, and connective tissue patterns. The problems are normally caused by a specific trauma, repetitive movements or even bad posture. Neuromuscular massage is considered an ongoing treatment – not just something a person does whenever they feel a bit achy.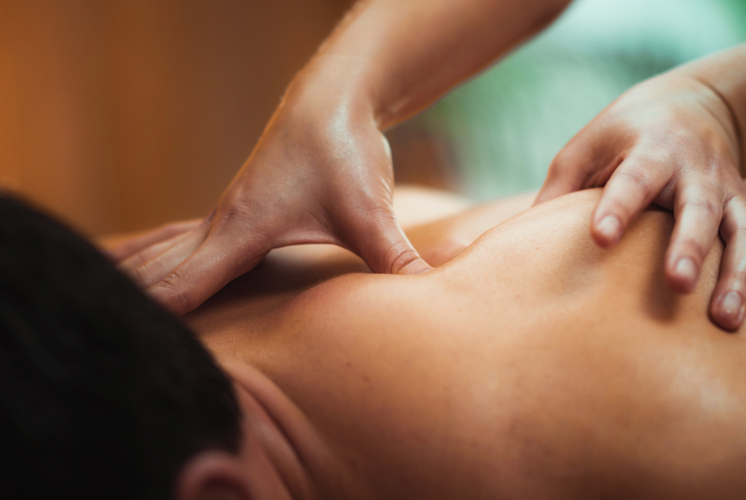 Deep Tissue Massage
Alleviates muscle tension and reduces stress while addressing specific problem areas, old injuries and chronic tension patterns. Therapeutic massage includes medium to deep pressure, slower strokes, compression and trigger point release.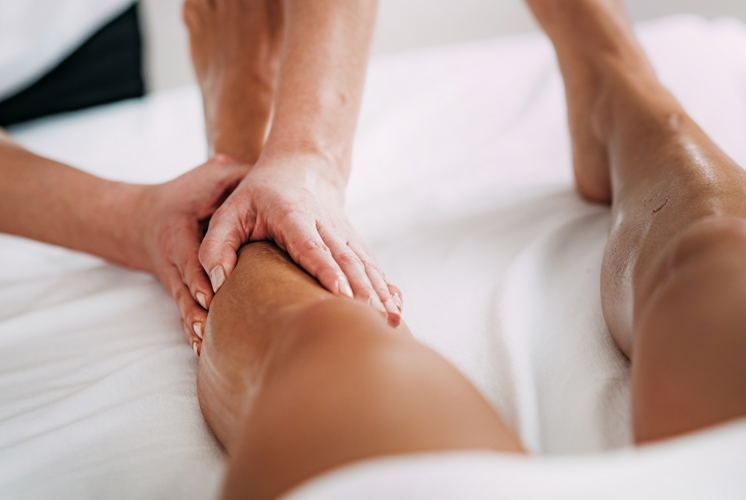 Relaxation Massage
Designed to relax your mind and body, this type of massage incorporates long, relaxing strokes and utilizes light to medium pressure. This massage promotes overall relaxation, but does not focus on specific areas.